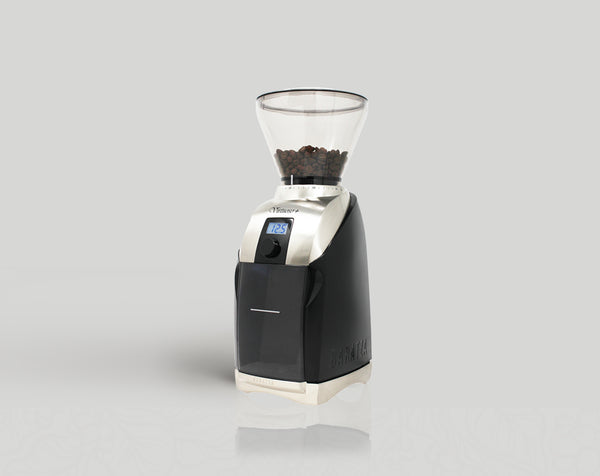 Baratza Virtuoso+ Coffee Grinder
The Virtuoso+ lives up to its name by providing technical skill, classic style and a consistent, quality grind. The Baratza Virtuoso is a classic among coffee connoisseurs, and offers the added benefit of a digital display and 40-second timer to provide exceptional and consistent results, batch after batch. The 40 settings create optimal grinds for specific types of brewing, from French press and espresso extraction to use with an Aeropress, a Hario V60 or a Chemex. When you want it all, the Virtuoso+ is the grinder that will get you there with function, elegance, and style.

Incredibly efficient burr grinder offers customized, consistent results for uniform brewing.
Front-mount design allows for grinding directly into an espresso filter basket using pulse mode.
40-second digital timer can be set to 0.1-second intervals.
40 grind settings for ultimate precision.
High-carbon-steel conical burrs grind two grams of coffee per second, ensuring a uniform grind for optimal flavor extraction.

Small footprint fits under most kitchen cabinets.
High-capacity hopper holds 8 oz. whole beans.
Transparent grounds bin has a fill line to indicate when emptying is needed.